The New New NEW! Product Development Game
There is more than one agile way to plan a project. Recently, a number of new product development methods such as Kanban, Dimensional Planning and User Story Mapping have sprung up to address shortcomings of 'traditional' agile planning methods in some contexts. Existing methods such as planning with ranges that are not yet mainstream are gaining tool support.
In this half-day, experiential workshop, we explore the agile product development space (managing, planning, prioritizing, learning and scheduling) through simulating the different approaches, reflecting on our experiences, and summarizing what this means for our daily work.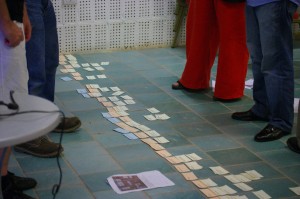 Benefits
You will experience new approaches like User Story Mapping, Dimensional Planning, and Kanban, and you will learn how to apply these in practice. In this way, you will learn better ways to build the right product that delivers most business value for you and your other stakeholders.
Audience
Product owners, product managers, Scrum masters, project managers, business analysts, and developers interested in product management, planning, and scheduling.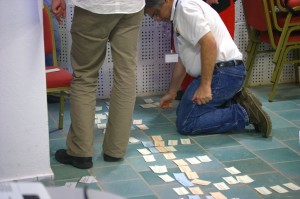 More information
Would you like to know more or would you like to run this workshop at your organization? Please contact us.
More information about the novel approaches: